Laganas's Best Picks
There are a wide variety of different places that we would recommend for a nice meal before your night out in Zante. Below are our favourites that should keep you going all week. Remember at all of these places you get discount with your Uncharted Zante Wristband which will save you big over the course of your holiday.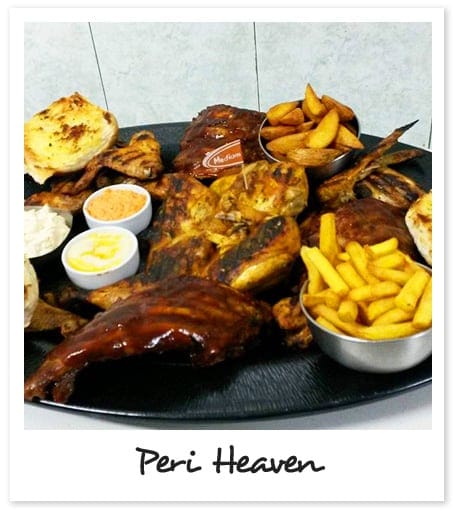 1. Peri Heaven
The perfect spot if you are missing your nando's fix, This place is as close as you are going to get to a Nando's in Zante and is extremely well priced. We would say this is the perfect casual spot for lining your stomach before a big night out. The also have a really good breakfast menu - something that Nando's don't do!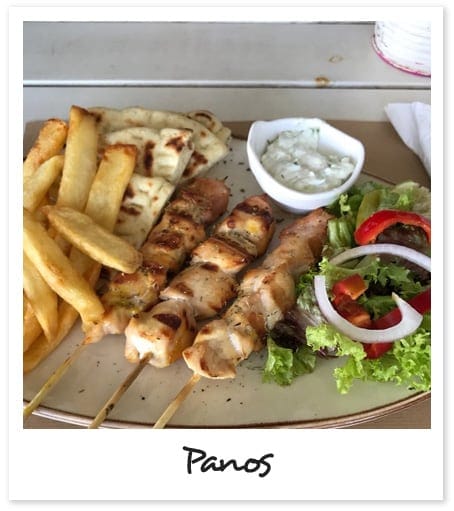 2. Panos
Panos is the perfect place to experience proper greek style food on your holiday! Everything is as authentic as it gets here from gyros plates to moussaka and everything in-between. The food is really amazing and if you want to eat like a local this is definitely the place to be. The prices are extremely cheap too so it won't break the bank!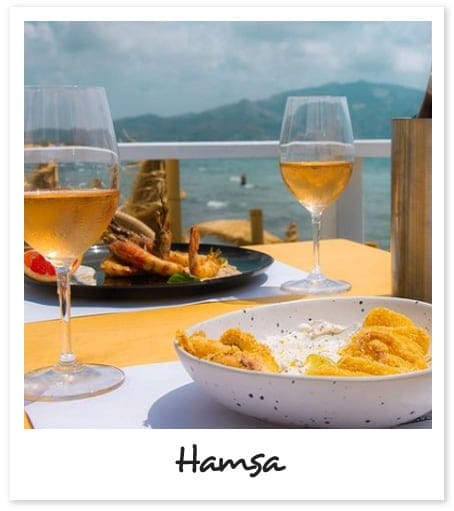 3. Hamsa
New for 2020 Hamsa has took the beach clubs by storm and we expect them to go from strength to strength in 2022. This is mainly because they are the only beach club that serves amazing food to match. Coming here for your evening meal will add a touch of class to your night. We would advising dressing to impress. You won't be disappointed.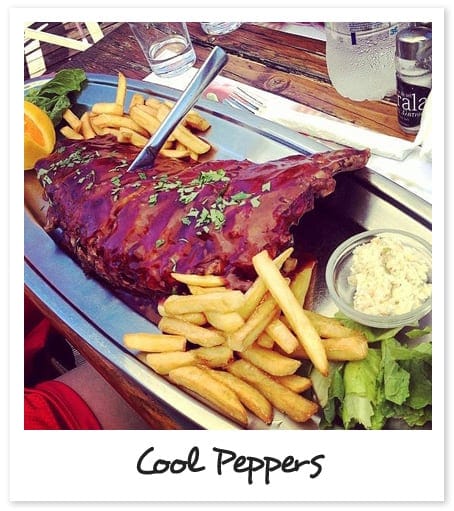 4. Cool Peppers
Bang in the centre of Laganas beach, Cool Peppers would be our pick of the restaurants on the beach. They literally have something for everyone on their extensive menu and of course they have the views to match. mix that with some good music and banging cocktails and you have a recipe for success.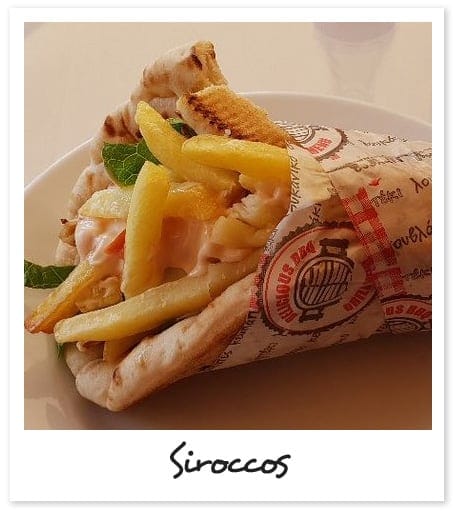 5. Siroccos
Siroccos is one of those homey place that will make you feel welcome at any time of the day. They have a really good menu from pizzas to pastas, fajitas to steaks and everything in-between. But the people of Zante know when you come to sirocco there's really only one thing to get and that's their famous home made steak pies. Trust us its 100% worth an order if you are into that type of thing, you won't be disappointed.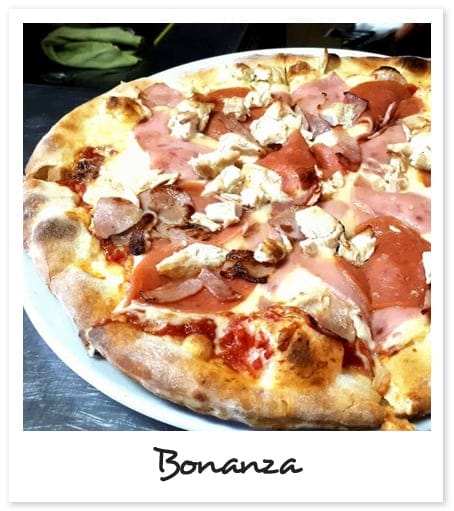 6. Bonanza
Bonanza is the perfect place for some good home made Italian food, the Pizzas are second to none in Laganas, as well as their pastas and at rock bottom prices its easy to see why this restaurant makes our best picks list of places to eat in Zante. Remember to show you Uncharted Zante wristbands to get some amazing discounts across all of our best picks.
Extra Special Places
For those people that want a night away from the madness of Laganas and a little more sophisticated affair believe it or not Zante does have some amazing high end restaurants at really amazing prices too. These places would be dress to impress, ideal for couples or small groups of friends wanting to have an amazing final meal to round off their holiday in style.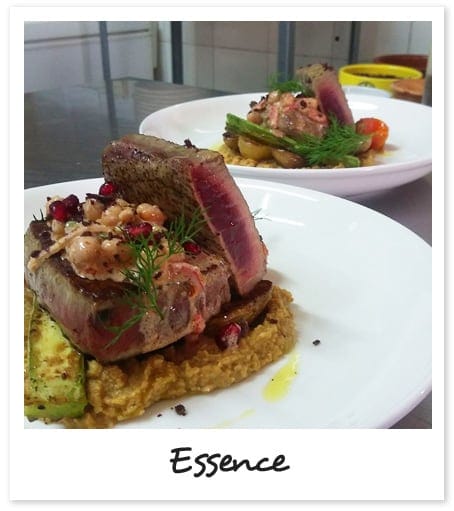 1. Essence
Essence is an amazing restaurant in Kalamaki roughly around a 10 minute taxi ride from Laganas. It is 1000% worth the ride if you are looking for a really amazing final meal or taking the other half somewhere special on your holiday. The amazing dishes are accompanied by some even better wine selections. A really romantic affair perfect for a special occasion.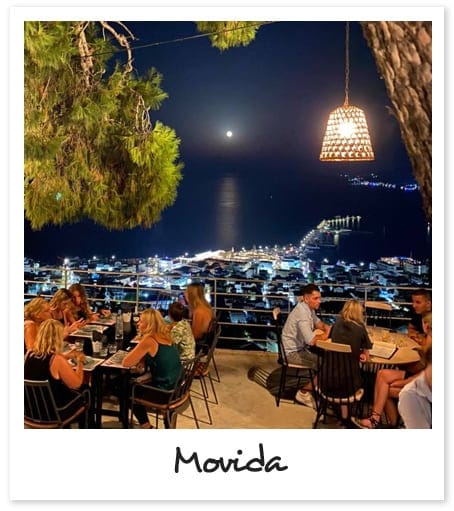 2. Movida
Movida's main point is its view. Located above Zante town on the side of the cliffs you get an amazing view of the bay. We would really recommend going just before sunset for an experience like no other. The view isn't the only thing that this amazing place has to offer from the perfect cocktails to an array of delicious food this is a must do on our Zante best spots list.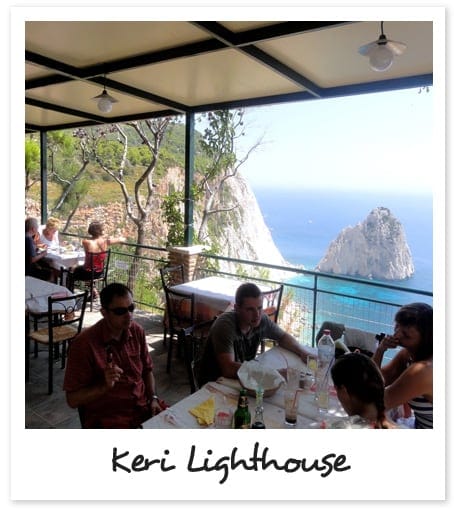 3. Keri Lighthouse
Keri lighthouse is a well known place in Zante for good reason. Its a traditional taverna with one hell of a view place on the top of the Keri hills with some amazing views of the ocean this place is definitely worth a visit to enjoy some of the best greek food and get some insta snaps to match.
Book In 3 Simple Steps
Choose Your Event
Choose from Uncharted boat party or the Uncharted Platinum Package.
Pay Your Deposit
Pay a small deposit of just £1 per person, perfect to reserve for big groups!
Receive Your E-tickets
E-tickets are emailed 2 weeks before your event after your balance is paid.
Register Now For Summer 2024
Loading, please wait...